Selling:Super Sentai
From ryan's exorbitant collection
Sales → Super Sentai
This list is current and up to date.
Free First Class or Priority Mail shipping in the US.
contact me on twitter at ryanlbowman
Click image for larger view.
Gobuster
Includes kits 1-4. 1 and 2 make up Cheeta Nick, and is mostly assembled, with some custom painting. 3 and 4 make up the Gorilla, and is completely unassembled, though I did some custom painting on it. I believe it was also given a sealing top coat so the paint shouldn't wear.
Gokaiger
Opened but unassembled Magidragon

Gozyujin and Furaimaru: both unopened.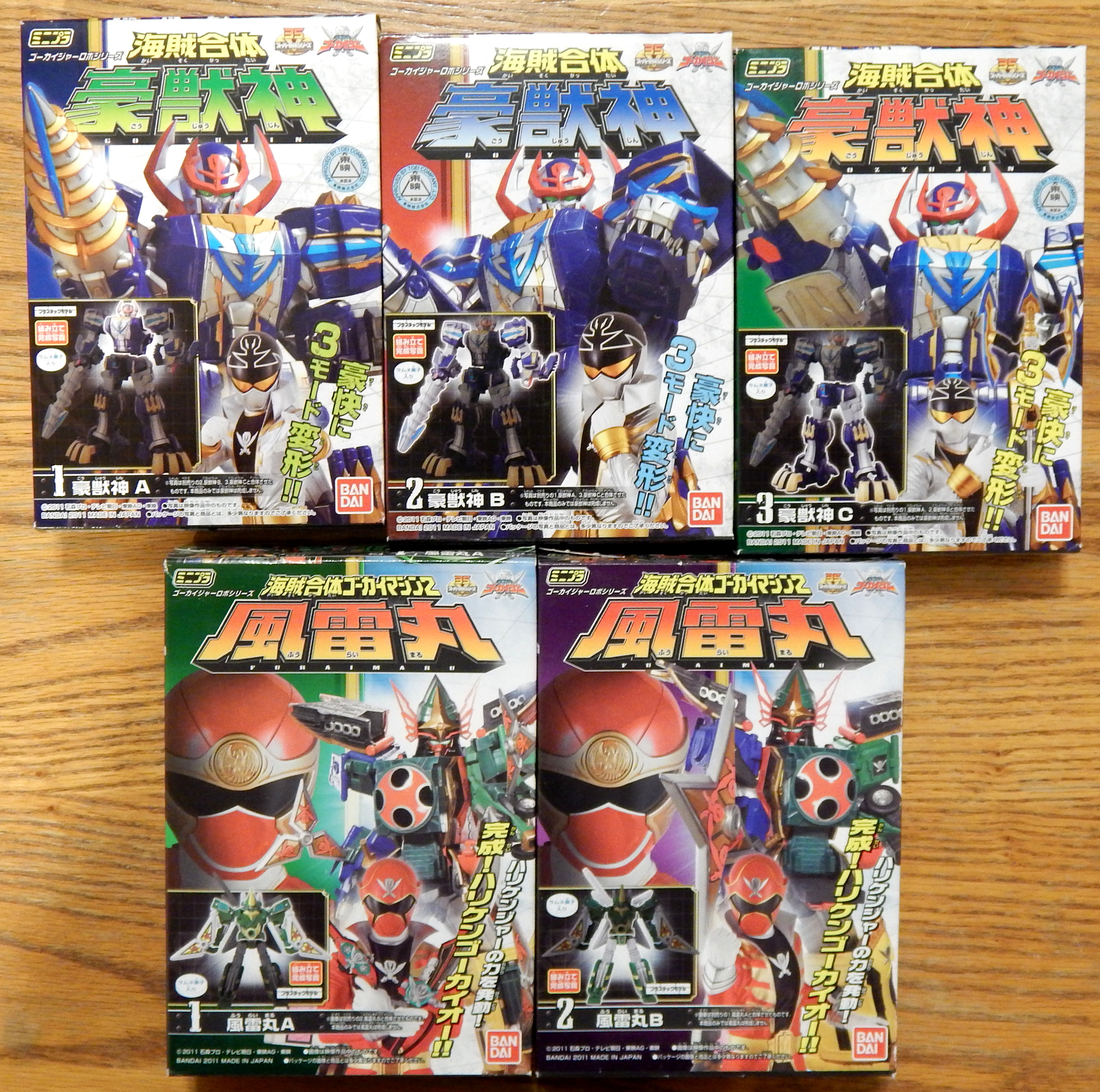 Goseiger
Gosei Ultimate: unopened

Gosei Ground, includes all four kits. Kits 1 and 2 are unopened. Kit 3 is mostly assembled, with some custom paint work on the head. Kit 4 is opened but unassembled.