Emma Frost Diamond Statue
From ryan's exorbitant collection
Busts Statues → Marvel Comics Statues → Emma Frost Diamond Form Statue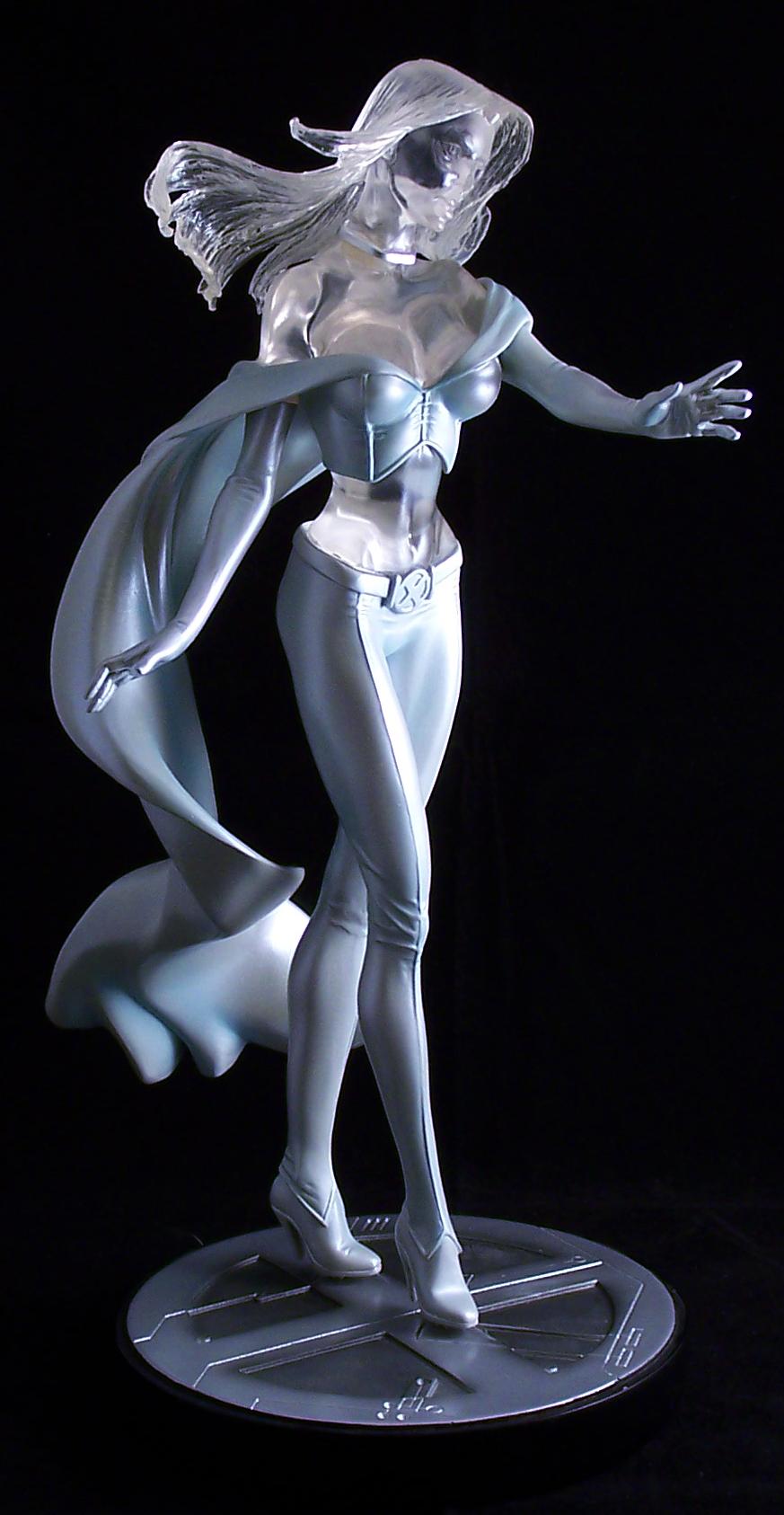 Overview
I find stories of characters changing sides to be interesting, and the characters themselves to be interesting. As such, Emma Frost holds that interest for me, plus, my first introduction to her in the comics was the most excellent Astonishing X-Men run by Joss Whedon. In the first or second issue there's an awesome scene between Emma Frost (as leader of the X-Men) and Kitty Pryde regarding her past life as a Super Villain. Kitty wins the conversation by saying that when she pictures 'evil' in her mind, Emma's face is what she sees. Ouch.
Anyway, I find her to be an interesting character, plus the statue is cool,and I got a smashing deal on it, and it's the best representation I've seen of her Diamond form. It's hard to photograph though, with my meager photography skills.

Image Gallery
I'm not super happy with the first photo, I don't like the kind of yellow tint her head has, but it's a good look at her outfit, pretty close to what it looks like to the naked eye, while the second does a better job with her diamond-iness, plus I think the shading on her clothes looks good in the darker shot.
---